Latest News
News
Heroines in blue dresses - an unreal opener to the netball season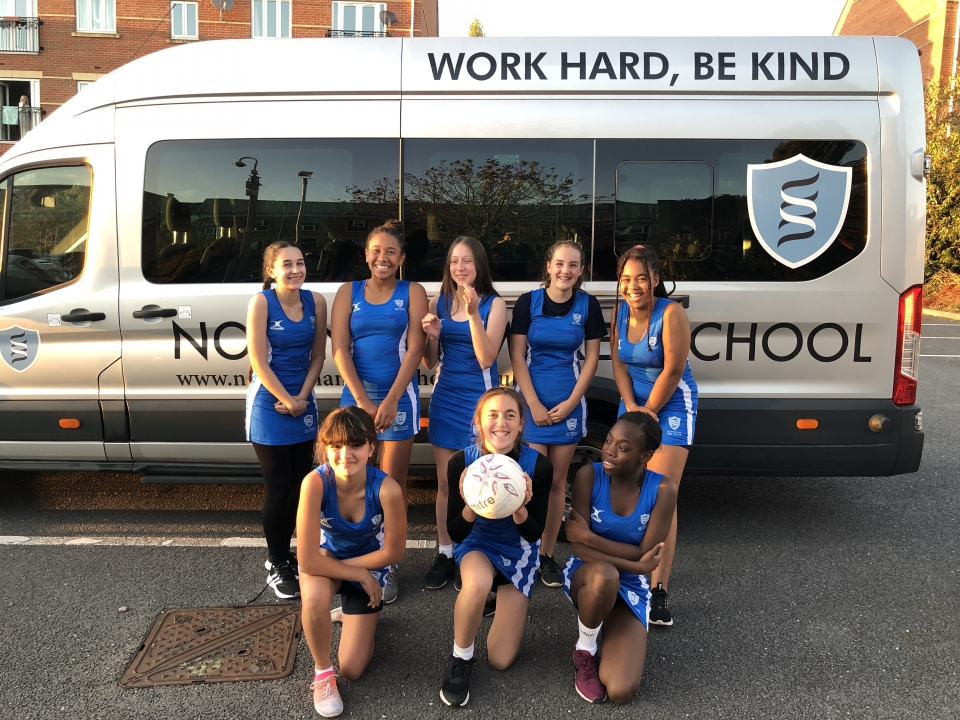 Last night, we had 3 teams to play in round 1 of the Nottingham Schools Central Venue Netball League: Becket, NGHS and Rushcliffe. With West Bridgford and Toot Hill to play next week, in round 2. Now anyone who is in the know; knows that this is a very tough draw for Netball fixtures as Rushcliffe, NGHS and West Bridgford regularly have county and regional successes in Netball.
Our 1st game was against Becket and we annihilated them 13 v 4. Our 2nd fixture was against the formidable NGHS and after a very close, end-to-end game; we beat them 10 v 8. Yes, please re-read! At this point, I was preparing my resignation notice for Mrs Brown as this is just about the pinnacle of my teaching career! Following this, we had a game against Rushcliffe…and after the euphoria of the previous game, we obviously made a dog's dinner of this match; however, we held-on to beat them 6-5.
What an evening. It made the 1hr 10m journey back from Becket school, slightly less infuriating...thanks to all parents/carers for their patience with this unexpectedly lengthy return journey!
If you see any of these girls, please congratulate them. It really is a huge achievement.
Mrs Singleton-Jones: PE teaching = completed it.
More News Stories
October 2021
| M | T | W | T | F | WE |
| --- | --- | --- | --- | --- | --- |
| | | | | 1 | 2 |
| 4 | 5 | 6 | 7 | 8 | 9 |
| 11 | 12 | 13 | 14 | 15 | 16 |
| 18 | 19 | 20 | 21 | 22 | 23 |
| 25 | 26 | 27 | 28 | 29 | 30 |