Mental Health
Mental Health
In order to help students succeed, we have a role to play in supporting them to be resilient and mentally healthy. As a school, we are committed to creating a culture within school that values all students; allows them to feel a sense of belonging; and makes it possible to talk about problems in a non-stigmatising way.
Please click to download our quick guides to promoting positive mental health at Nottingham Free School. These leaflets for parents are sent out by email and paper copies are available from school reception.
We have an ethos of setting high expectations of attainment for all students with consistently applied support. Our SENCO ensures that all staff working in the school understand their responsibilities to the students with special educational needs and disabilities, including students whose persistent mental health difficulties mean they need special educational provision.
We also work closely with other professionals to provide a range of support services that can be put in place depending on the identified needs. Nottingham Free School has established links with a vast array of services which all students have access to.
If you would like to speak to a member of staff about the services we access or have concerns regarding your child, then please contact either Mrs Seymour or Mrs Gray.
Services available to school, students and parents:
NottAlone Mental Health Support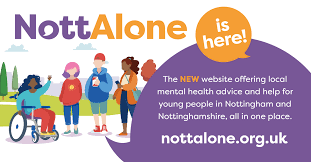 MHST & B U Notts in partnership with Nottalone.org.


Base 51 offers a variety of services for young people in Nottingham including counselling, health services and housing support. The counselling service can offer up to 12 sessions for 12 to 25 year olds. For more information on Base 51 call: 0115 9525040
Email: info@base51.org.uk
www.base51.org.uk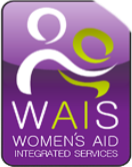 Women's Aid Integrated Services offer advice, support and services for Women, children and young people affected by domestic violence. They can offer:
Children and young people's one to one support and group work.
Teen Advocacy.
Stronger Families and Hands are not for hurting
Children's refuge support.
For more information visit: http://www.wais.org.uk/viewpage.php?page_id=16

The Behavioural and Emotional Health Team at Nottingham City Care is there to help families identify and access the support services available for children and young people with behavioural, emotional or mental health needs.
This support is provided as part of the Nottingham City 'pathway' for children and young people where there are concerns about their behaviour, emotional wellbeing or mental health, or where there is a possibility that they may have autism spectrum disorder (ASD) or attention deficit hyperactivity disorder (ADHD).
The pathway offers holistic and individualised care by drawing together the work of services and professionals from across Nottingham City including health, social care, education, youth and play, and voluntary sector services.
For more information visit: www.bemhnottingham.co.uk/public/ or call: 0115 883 4760
November 2023
| M | T | W | T | F | WE |
| --- | --- | --- | --- | --- | --- |
| | | 1 | 2 | 3 | 4 |
| 6 | 7 | 8 | 9 | 10 | 11 |
| 13 | 14 | 15 | 16 | 17 | 18 |
| 20 | 21 | 22 | 23 | 24 | 25 |
| 27 | 28 | 29 | 30 | | |