Book of the Month
Book of the Month
June 2022

Aidan is Catholic, Irish, and Republican. With his ex-political prisoner father gone and his mother dead, Aidan's hope is pinned on exam results earning him a one-way ticket out of Derry. To anywhere.
Iona, Protestant and British, has a brother and father in the police. She's got university ambitions, a strong faith and a fervent belief that boys without one track minds are a myth.
At a post-exam party, Aidan wanders alone across the Peace Bridge and becomes the victim of a brutal sectarian attack. Iona witnessed the attack; picked up Aidan's phone and filmed what happened, and gets in touch with him to return the phone. When the two meet, alone and on neutral territory, the differences between them seem insurmountable.
Both their fathers held guns, but safer to keep that secret for now.
Despite their differences and the secrets they have to keep from each other, there is mutual intrigue, and their friendship grows. And so what? It's not the Troubles. But for both Iona and Aidan it seems like everything is keeping them apart , when all they want is to be together . . .

The real world is a hostile place for twelve-year-old Bren, his schooldays stalked by vicious bully, Shaun, and his family life fractured at home. Ever since his sister Evie died in an accident, Bren's only safe space is Furthermoor, an imagined world of mechanised trees and clockwork animals, where Evie is still alive. In Furthermoor, no one can hurt Bren...until the mysterious Featherly arrives.
Now Bren is forced to confront his deepest fears and decide if his place in the real world is worth fighting for.
Enter a world as vast and dark as your imagination, in this unforgettable coming-of-age story about courage, friendship and finding your voice.
May 2022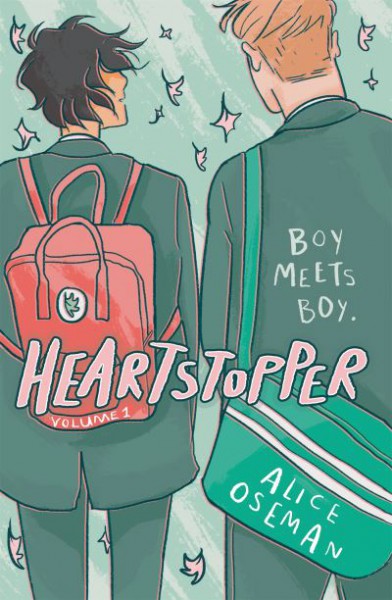 Charlie and Nick are at the same school, but they've never met ... until one day when they're made to sit together. They quickly become friends, and soon Charlie is falling hard for Nick, even though he doesn't think he has a chance.

But love works in surprising ways, and Nick is more interested in Charlie than either of them realised.
By Alice Oseman, winner of the YA Book Prize, Heartstopper is about love, friendship, loyalty and mental illness. It encompasses all the small stories of Nick and Charlie's lives that together make up something larger, which speaks to all of us.
This is the first volume of Heartstopper, which is now an acclaimed live-action Netflix series.
Nishat and Flávia are rivals at school, but Nishat can't help the secret crush burning in her heart - even though her parents disapprove of the fact she likes girls. Can she possibly find her happy ever after? A gorgeous, heart-warming, queer YA love story for fans of Becky Albertalli.

When Nishat comes out to her parents, they say she can be anyone she wants - as long as she isn't herself. Because Muslim girls aren't lesbians. Nishat doesn't want to lose her family, but she also doesn't want to hide who she is, which only gets harder once Flávia walks into her life.

Beautiful and charismatic, Flávia takes Nishat's breath away. But as their lives become tangled, they're caught up in a rivalry that gets in the way of any feelings they might have for each other.

Can Nishat find a way to be true to herself... and find love too?
April 2022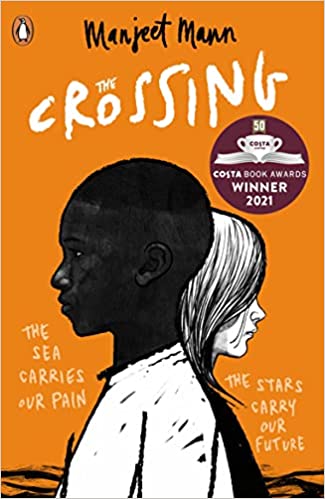 The sea carries our pain. The stars carry our future.

Natalie's world is falling apart. She's just lost her mum and her brother marches the streets of Dover full of hate and anger. Swimming is her only refuge.

Sammy has fled his home and family in Eritrea for the chance of a new life in Europe. Every step he takes on his journey is a step into an unknown and unwelcoming future.

A twist of fate brings them together and gives them both hope. But is hope enough to mend a broken world?

Twelve-year-old Amir is desperate to win the approval of his father and resolves to win the local kite-fighting tournament, to prove that he has the makings of a man. His loyal friend Hassan promises to help him - for he always helps Amir - but this is 1970s Afghanistan and Hassan is merely a low-caste servant who is jeered at in the street, although Amir still feels jealous of his natural courage and the place he holds in his father's heart. But neither of the boys could foresee what would happen to Hassan on the afternoon of the tournament, which was to shatter their lives. After the Russians invade and the family is forced to flee to America, Amir realises that one day he must return, to find the one thing that his new world cannot grant him: redemption.
March 2022

Be careful what you say and who you say it to. Anyone might be a watcher.

Naeem is a Bangledeshi teenager living in Queens who thinks he can charm his way through anything. But then mistakes catch up with him. So do the cops, who offer him an impossible choice: spy on his Muslim neighbors and report back to them on shady goings-on, or face a police record. Naeem wants to be a hero—a protector. He wants his parents to be proud of him. But as time goes on, the line between informing and entrapping blurs. Is he saving or betraying his community?

Inspired by actual surveillance practices in New York City and elsewhere, Marina Budhos's extraordinary and timely novel examines what it's like to grow up with Big Brother always watching. Naeem's riveting story is as vivid and involving as today's headlines.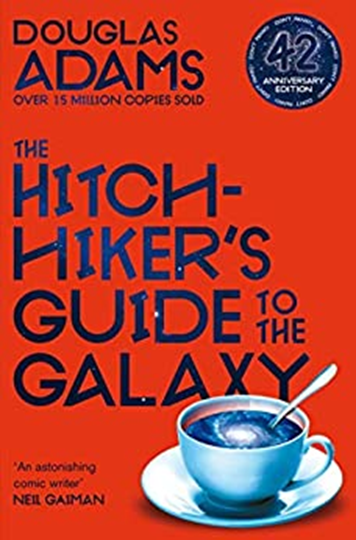 Seconds before the Earth is demolished to make way for a galactic freeway, Arthur Dent is plucked off the planet by his friend Ford Prefect, a researcher for the revised edition of the The Hitch Hiker's Guide to the Galaxy who, for the last fifteen years, has been posing as an out of work actor.

Together this dynamic pair begin their journey through space aided by quotes from The Hitch Hiker's Guide "A towel is about the most massively useful thing an interstellar hitchhiker can have" and a galaxy-full of fellow travellers: Zaphod Beeblebrox - the two-headed, three-armed ex-hippie and totally out to lunch president of the galaxy; Trillian, Zaphod's girlfriend (formally Tricia McMillan), whom Arthur tried to pick up at a cocktail party once upon a time zone; Marvin, a paranoid, brilliant and chronically depressed robot; Veet Voojagig, a former graduate student who is obsessed with the disappearance of all the ball-point pens he has bought over the years.
February 2022

Camino Rios lives for the summers when her father visits her in the Dominican Republic. But this time, on the day when his plane is supposed to land, Camino arrives at the airport to see crowds of crying people...

In New York City, Yahaira Rios is called to the principal's office, where her mother is waiting to tell her that her father, her hero, has died in a plane crash.
Separated by distance - and Papi's secrets - the two girls are forced to face a new reality in which their father is dead and their lives are forever altered.
And then, when it seems like they've lost everything of their father, they learn of each other.

In a dual narrative novel in verse that brims with both grief and love, award-winning and bestselling author Elizabeth Acevedo writes about the devastation of loss, the difficulty of forgiveness, and the bittersweet bonds that shape our lives.
January 2022

How far would you go to save those you love? Lowrie and Shen are the youngest people on the planet after a virus caused global infertility. Closeted in a pocket of London and doted upon by a small, ageing community, the pair spend their days mudlarking and looking for treasure – until a secret is uncovered that threatens not only their family but humanity's entire existence. Now Lowrie and Shen face an impossible choice: in the quiet at the end of the world, they must decide what to sacrifice to save the whole human race...
December 2021

A haunting and romantic novel set in post-war Spain by Ruta Sepetys - winner of the Carnegie Medal 2017.

Madrid, 1957.
Daniel, young, wealthy and unsure of his place in the world, views the city through the lens of his camera.
Ana, a hotel maid whose family is suffering under the fascist dictatorship of General Franco.
Lives and hearts collide as they unite to uncover the hidden darkness within the city.
A darkness that could engulf them all . . .

Master storyteller Ruta Sepetys once again shines light into one of history's darkest corners in this epic, heart-wrenching novel about identity, unforgettable love and the hidden violence of silence.
November 2021

The new children's book from No. 1 bestselling author David Walliams – an extraordinarily brilliant and rollicking mystery adventure illustrated by artistic genius, Tony Ross, and the sequel to the much-loved and bestselling Gangsta Granny.
Ben is getting used to life without his beloved granny. She was a cabbage enthusiast, a Scrabble partner… and an international jewel thief known as The Black Cat. Now, only the memory of their extraordinary adventure to steal the Crown Jewels lives on. Then something inexplicable happens. World-famous treasures are stolen in the dead of night and the clues point to none other than The Black Cat? But that's impossible…?
Expect the unexpected in this wonderfully entertaining and laugh-out-loud adventure, which will have readers on the edge of their seats as they join Ben on his quest to unravel the mystery of the return of The Black Cat.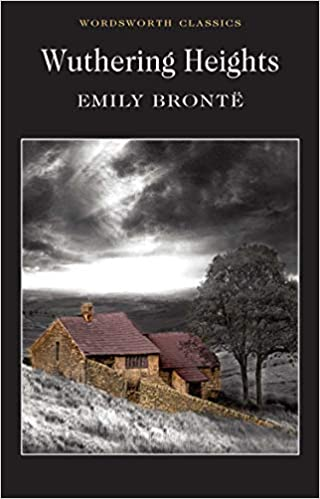 Wuthering Heights is a wild, passionate story of the intense and almost demonic love between Catherine Earnshaw and Heathcliff, a foundling adopted by Catherine's father. After Mr Earnshaw's death, Heathcliff is bullied and humiliated by Catherine's brother Hindley and wrongly believing that his love for Catherine is not reciprocated, leaves Wuthering Heights, only to return years later as a wealthy and polished man. He proceeds to exact a terrible revenge for his former miseries.
The action of the story is chaotic and unremittingly violent, but the accomplished handling of a complex structure, the evocative descriptions of the lonely moorland setting and the poetic grandeur of vision combine to make this unique novel a masterpiece of English literature.
October 2021
To help celebrate Black History Month we have two excellent Young Adult novels for October

"Powerful, wrenching." -JOHN GREEN, #1 New York Times bestselling author of Turtles All the Way Down
"Raw and gripping." -JASON REYNOLDS, New York Times bestselling coauthor of All American Boys
"A must-read!" -ANGIE THOMAS, #1 New York Times bestselling author of The Hate U Give
Raw, captivating, and undeniably real, Nic Stone joins industry giants Jason Reynolds and Walter Dean Myers as she boldly tackles American race relations in this stunning New York Times bestselling debut, a William C. Morris Award Finalist.
Justyce McAllister is a good kid, an honor student, and always there to help a friend--but none of that matters to the police officer who just put him in handcuffs. Despite leaving his rough neighborhood behind, he can't escape the scorn of his former peers or the ridicule of his new classmates.
Justyce looks to the teachings of Dr. Martin Luther King Jr. for answers. But do they hold up anymore? He starts a journal to Dr. King to find out.
Then comes the day Justyce goes driving with his best friend, Manny, windows rolled down, music turned up--way up, sparking the fury of a white off-duty cop beside them. Words fly. Shots are fired. Justyce and Manny are caught in the crosshairs. In the media fallout, it's Justyce who is under attack.

20 years ago, Malorie Blackman's Noughts & Crosses, a story that charted the deeply forbidden romance between Sephy (a Cross) and Callum (a Nought) was published. Theirs was a love affair that has had repercussions for their families for generations. Until now.

Endgame, the final book in the series, is a breathtaking conclusion to the groundbreaking series.

The first Nought Prime Minister, Toney Durbridge, is about to go on trial for the murder of notorious ganglord, Dan Jeavons. Tobey insists he is being framed. There were ten seats at Dan's dinner party the night he was killed and each guest had their own reasons for wishing him dead.

Sephy Hadley was one of the guests that night. Haunted by the idea that she didn't do enough to stop the death of her first love, Callum McGregor, Sephy will not sit quietly and wait for accusations to fall on her now. She has her children to protect . . .

It's time that actions speak louder than words. Time that the truth is uncovered. Time for the endgame.


'The cliffhanger ending will leave fans desperately awaiting the next installment' Mail on Sunday, 'Must-Read Books of the year, 2019' on Crossfire.
September 2021
Welcome to the new academic year and a new collection of books of the month.
Nora's life has been going from bad to worse. Then at the stroke of midnight on her last day on earth she finds herself transported to a library. There she is given the chance to undo her regrets and try out each of the other lives she might have lived. Which raises the ultimate question: with infinite choices, what is the best way to live?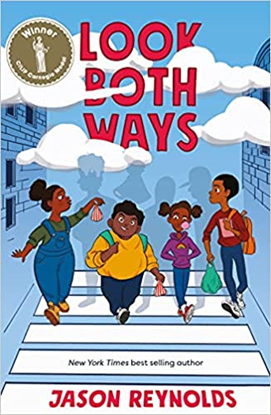 When the bell rings and school is finished for the day, the walkers are finally set free. For ten blocks they have no-one telling them what to do; they can talk about bogies, skateboard, plan dramatic escapes, make jokes, face bullies, and hear about the school bus that fell from the sky… In ten stories (one per block), find out what really happens on the walk home from school, when there are no parents or teachers to supervise (or stop the fun!). From hilarious escapades to brave challenges, join the walkers for one journey and many, many detours…
April 2021
This month we are continuing with our Read the World theme for our Books of the Month and are taking a trip to beautiful Italy. Have a read of these two wonderful novels and transport yourself to the land of pizza, ice cream and sunshine!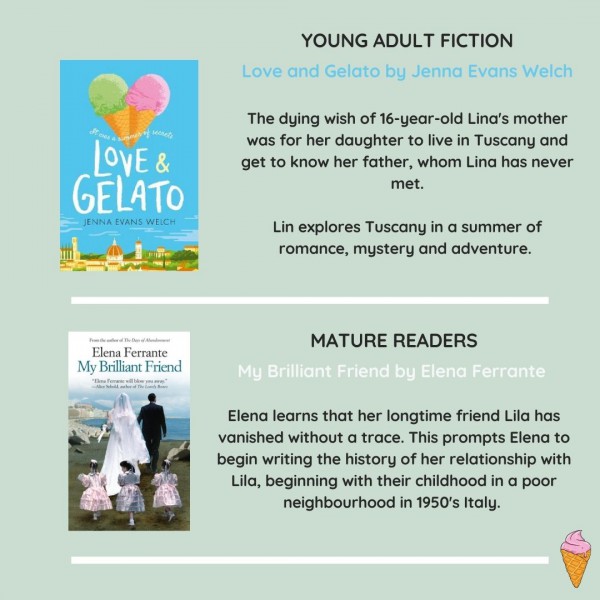 March 2021
This month we are launching our Read the World project so have chosen two novels by Mexican authors. Do let us know what you think of them.
February 2021
England is at war. Growing up in a lighthouse, Pet's world has been one of storms, secret tunnels and stories about sea monsters. But now the clifftops are a terrifying battleground, and her family is torn apart. This is the story of a girl who is small, afraid and unnoticed. A girl who freezes with fear at the enemy planes ripping through the skies overhead. A girl who is somehow destined to become part of the strange, ancient legend of the Daughters of Stone ...
It is 1950. In a devastating moment of clarity, Margery Benson abandons her dead-end job and advertises for an assistant to accompany her on an expedition. She is going to travel to the other side of the world to search for a beetle that may or may not exist.
Enid Pretty, in her unlikely pink travel suit, is not the companion Margery had in mind. And yet together they will be drawn into an adventure that will exceed every expectation. They will risk everything, break all the rules, and at the top of a red mountain, discover their best selves.
January 2021
Big hearted and dizzyingly flamboyant, Atta's verse novel about a black gay teen reclaiming his identity as a drag artist is an outspoken triumph from the opening couplet to the last.
This is not about being ready, it's not even about being fierce, or fearless, it's about being free.
Michael waits in the stage wings, wearing a pink wig, pink fluffy coat and black heels.
One more step will see him illuminated by spotlight.
He has been on a journey of bravery to get here, and he is almost ready to show himself to the world in bold colours ...
Can he emerge as The Black Flamingo?
This incredible Young Adult book was shortlisted for the Carnegie Award and is a total joy!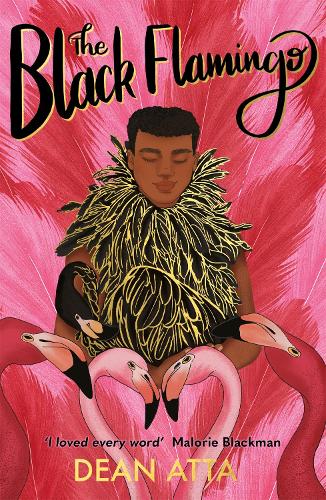 A short, essential introduction to Black British history for readers of 12+ by award-winning historian and broadcaster David Olusoga.

When did Africans first come to Britain?
Who are the well-dressed black children in Georgian paintings?
Why did the American Civil War disrupt the Industrial Revolution?

These and many other questions are answered in this essential introduction to 1800 years of the Black British history: from the Roman Africans who guarded Hadrian's Wall right up to the present day. This children's version of the bestseller Black and British: A Forgotten History is Illustrated with maps, photos and portraits.
December 2020
On The Come Up by Angie Thomas, sees the award-winning author of The Hate U Give return with a powerful story about hip hop, freedom of speech – and fighting for your dreams, even as the odds are stacked against you.
Bri wants to be one of the greatest rappers of all time. As the daughter of an underground hip hop legend who died right before he hit big, Bri's got massive shoes to fill. But when her first song goes viral for all the wrong reasons, Bri finds herself at the centre of controversy and portrayed by the media as more menace than MC. And with an eviction notice staring her family down, Bri no longer just wants to make it – she has to. Even if it means becoming the very thing the public has made her out to be.
The Hate You Give is so popular with our students and we cannot wait to hear what you all think about this novel by the same author. Let us know!

November 2020
We might all need a bit of cheering up this November so here is a bit of escapism with the new David Walliams novel. It isn't released until November 5th so grab your copy then and let us know what you think. We have so many David Walliams fans in the school and I am sure this Book of the Month will be a popular choice.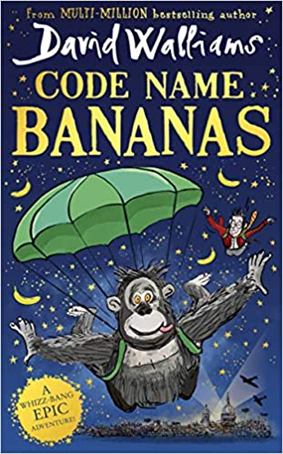 Go back in time with No. 1 bestselling author David Walliams for a whizz-bang epic adventure of action, laughter and secret plots – and the extraordinary friendship between a little boy and a huge gorilla that just might save the day…
1940. Britain is at war with Nazi Germany.
Eleven-year-old Eric spends his days at the place that makes him most happy: London Zoo. And there's one animal in particular he loves: Gertrude the gorilla.
With bombs falling all over London, Eric must rescue Gertrude.
Together with his Uncle Sid, a keeper at the zoo, the three go on the run. But while hiding out at the seaside they uncover a top-secret Nazi plot…
October 2020
We are excited to introduce you to two books this month; both about very different struggles that the young protagonists have to endure and overcome. Both are emotional, heart-wrenching, and ultimately, uplifting.
Verse novel, One, by Sarah Crossan, won the Carnegie Medal for children's literature in 2016 and The Boy at the Back of the Class won the Waterstones Children's Book prize in 2019.

Grace and Tippi are twins. Not just twins but conjoined twins, sharing the lower half of their bodies. Somehow they have always managed to be individuals whilst also part of each other. Now teenagers, Tippi and Grace are facing increasing difficulties. They are off to school for the first time, meeting new experiences, friendships and relationships. While Tippi longs for things to remain the same, Grace yearns for something more. Falling in love with classmate Jon she begins to imagine a future full of romance and love. But will there be a future for Grace and Tippi? When a desperate decision needs to be taken the girls lives must change forever.
Suitable for readers age 12+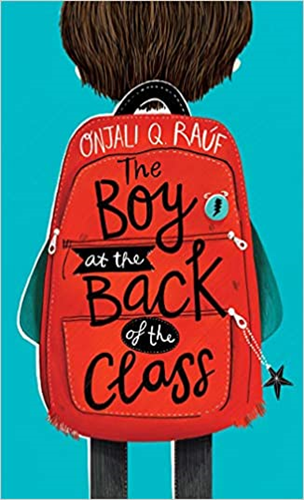 Told with heart and humour, The Boy at the Back of the Class is a child's perspective on the refugee crisis, highlighting the importance of friendship and kindness in a world that doesn't always make sense.

There used to be an empty chair at the back of my class, but now a new boy called Ahmet is sitting in it. He's nine years old (just like me), but he's very strange. He never talks and never smiles and doesn't like sweets - not even lemon sherbets, which are my favourite!

But then I learned the truth: Ahmet really isn't very strange at all. He's a refugee who's run away from a War. A real one. With bombs and fires and bullies that hurt people. And the more I find out about him, the more I want to help. That's where my best friends Josie, Michael and Tom come in. Because you see, together we've come up with a plan. .
Particularly suitable for struggling or reluctant readers
Onjali Q. Raúf is the founder of both O's Refugee Aid Team (which works to deliver emergency aid to refugees in northern France and other parts of Europe) and Making Herstory (which mobilises men, women and children from all walks of life to tackle the abuse and trafficking of women and girls in the UK and beyond).
September 2020
Welcome to our first Book of the Month for this academic year! We have so many wonderful reads planned for the year and begin with an iconic story of troubled youth, The Outsiders by SE Hinton.
"We are, as a species, addicted to story. Even when the body goes to sleep, the mind stays up all night, telling itself stories." - Jonathan Gottschall, The Storytelling Animal
The original teenage rebel story.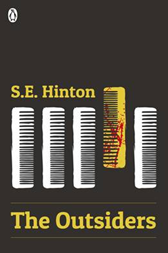 The Outsiders by S E Hinton is a ground-breaking, timeless story by a brilliant writer.
'. . . the hand at the back of my neck was strong. I'm drowning, I thought . . .'
The Socs' idea of having a good time is beating up Greasers like Ponyboy. Ponyboy knows what to expect and knows he can count on his brothers and friends - until the night someone takes things too far.
More than a story of hatred and violence, also a story of loyalty and friendship as teenagers of the urban slums search for personal dignity and a place in the world.
Suitable for all ages
S. E. Hinton was only seventeen when The Outsiders was first published in the USA in 1967. She grew up in Tulsa, Oklahoma, where the story takes place, and lived in a borderline neighbourhood mixing with both greasers and socs. This experience helped her to understand the boys about whom she writes. The Outsiders was made into a major film, directed by Francis Ford Coppola.
We are so excited to announce that we are launching a Nottingham Free School Book of the Month! This means that we will carefully choose one or two books per month which we hope will be read by as many students, parents/carers and staff as possible.
We aim to build a reading community. The benefits of reading a shared text are many:
book choices that promote our school values of Work Hard, Be Kind
opportunities to discuss and share ideas about the book with family, friends and staff
insight into different cultures and time periods
books provide connections to other authors, genres, and ideas
July 2020
Welcome to our first ever Books of the Month! We are kicking off with two newly published books which we hope you will love! The Great Godden is by Meg Rossoff, an established author who has written many successful books for children and teens, her most well-known being How I Live Now. Anthony McGowan's short novel Lark is the winner of this year's Carnegie Medal, awarded for the best new fiction for young people.
Both of these books will hopefully make you think and make you feel. We have chosen them because not only are they great stories but they both deal with universal issues of love, growing up, family, and identity, to name just a few!
As the months go on, we will introduce you to more newly published fiction as well as long established classics. Some of the books will be particularly aimed at young people, some will be well-known books that people revisit time and time again, some will be quick reads, some will be a bit more substantial. But what they will all have in common, is the ability to get you thinking, dreaming and talking about stories!
"Storytelling is the most powerful way to put ideas into the world."– Robert McKee, professor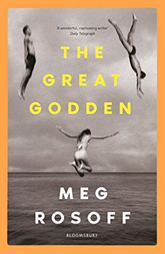 This is the story of one family, one dreamy summer - the summer when everything changes. In a holiday house by the sea, in a big, messy family, one teenager watches as brothers and sisters, parents and older cousins fill hot days with wine and games and planning a wedding. Enter the Goddens - irresistible, charming, languidly sexy Kit and surly, silent Hugo. Suddenly there's a serpent in this paradise - and the consequences will be devastating. From bestselling, award-winning author Meg Rosoff comes a lyrical and quintessential coming-of-age tale - a summer book that's as heady, timeless and irresistible as Bonjour Tristesse and I Capture the Castle but as sharp and fresh as Normal People.
The Great Godden is aimed at Young Adults (YA)
This means it has content which is more mature than children's fiction eg possible swearing, sex references. Suitable for Year 9 and older
"From the trailblazing Young Adult author comes a shimmering, atmospheric coming-of-age tale with a lyrical, timeless quality. Filled with the heat and illicit passion of long summer days, The Great Godden resounds with innocence lost and lessons hard won. A masterly novel from a unique fictional voice." Waterstones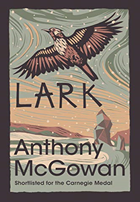 Things are tense at home for Nicky and Kenny. Their mum's coming to visit and it will be the first time they've seen her in years. A lot has changed since they were little and Nicky's not so sure he's ready to see her again. When they head for a trek across the moors to take their minds off everything, a series of unforeseen circumstances leaves the brothers in a vulnerable and very dangerous position. There might even be a chance that this time not everyone will make it home alive...
Winner of the Carnegie Medal for children's fiction 2020.
"A standalone masterpiece" — Julia Hale, Chair of Judges, 2020 CILIP Carnegie Medal
This book is aimed at Year 7 and up (adults love it too!) It's both funny and very emotional.
This Thursday 16th July at 8pm - An evening with CILIP Carnegie Medal winning author Anthony McGowan (@AuthorsAloudUK, @ASCELUK)
Join Authors Aloud UK and Barrington Stoke publisher live as we celebrate Anthony McGowan's recent Carnegie Medal winning success for his wonderful book Lark.
Anthony will be talking about the ideas behind the book and the others in The Truth of Things series, as well as giving us a reading or two and answering your questions. As Anthony says: "On one level, Lark is a simple adventure story. Lark is also a story about the power of stories and the way they weave through our lives (for ages 13+, teachers and librarians). It will be hosted on Zoom.
Watch this space for questions and comments on The Great Godden and Lark.
If you have any comments or suggestions for book choices please do e-mail Miss Britten on abritten@nottinghamfreeschool.co.uk. It would be wonderful to hear your ideas.
June 2022
| M | T | W | T | F | WE |
| --- | --- | --- | --- | --- | --- |
| | | 1 | 2 | 3 | 4 |
| 6 | 7 | 8 | 9 | 10 | 11 |
| 13 | 14 | 15 | 16 | 17 | 18 |
| 20 | 21 | 22 | 23 | 24 | 25 |
| 27 | 28 | 29 | 30 | | |