All children must stay at home. We are only open for emergency supervision for those children eligible for this provision. Contact the school office for details.
Latest News
Latest News
The U13 Girls ARE THE CHAMPIONS!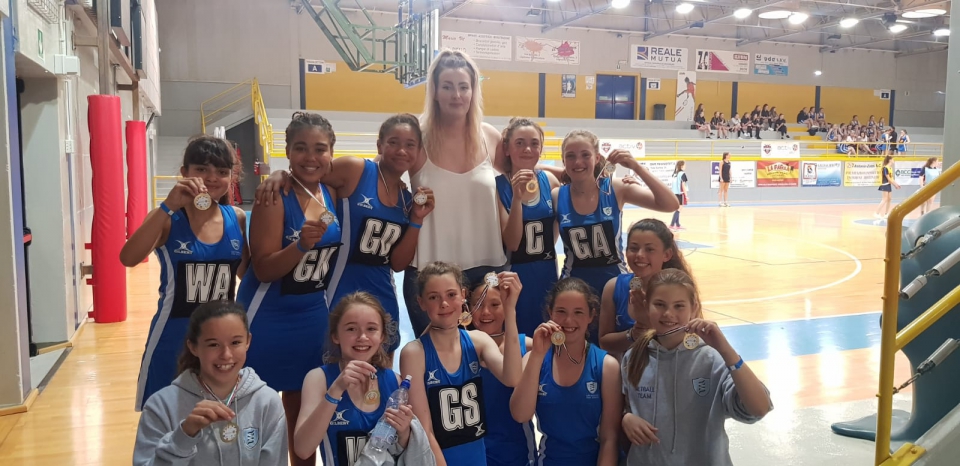 The U13s played their tournament on Thursday morning against 11 teams from England and Wales. The girls were in Pool A for the first 5 games and qualified for the quarter finals in style; including 2 clean sheets! The quarters was a sloppy game but we scraped through to beat Blessed Thomas School in a 3-2 victory. This put us in the more difficult Cup Competition whilst the runners-up went in to the Plate Competition. We steamed ahead in to the semi finals, determined to work our socks off and we did exactly that! Beating Sirius school 2-1! The final came in front of a huge crowd, against Skinners Kent School. At full time it was 2-2 and we were then in to extra time at the end of extra time it was 3-3! Then the words that no teacher wants to hear...GOLDEN GOAL! Skinners won the centre pass on a toss-up, which was crucial considering how evenly matched the sides were. They made an error in the centre third which resulted in a turn-over the ball was sent-in to Ruby Neal who's nerves of steel sent the ball in to the net for the Victory! An unbelievable team effort with special mentions to our reliable captain Aimee, unreal interceptions from Liv and a form second-to-none from Bella. SportFest Italy 2019 Champions, tears from the girls, gold medals and a trophy to nudge Mrs B in to buying us that trophy cabinet! AMAZING!!
May 2020
| M | T | W | T | F | WE |
| --- | --- | --- | --- | --- | --- |
| | | | | 1 | 2 |
| 4 | 5 | 6 | 7 | 8 | 9 |
| 11 | 12 | 13 | 14 | 15 | 16 |
| 18 | 19 | 20 | 21 | 22 | 23 |
| 25 | 26 | 27 | 28 | 29 | 30 |