Year 11 Food
Year 11 Food
NEA Expectations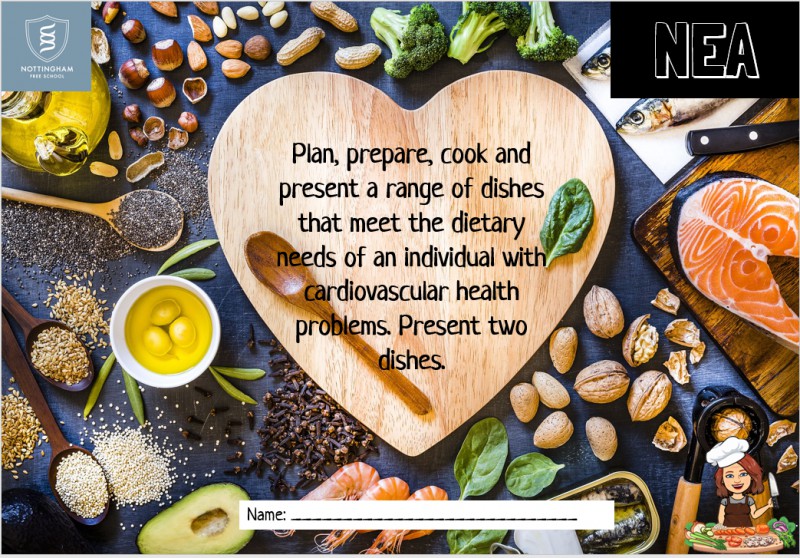 Students have started their NEA which counts towards 50% of their final GCSE grade. All students have been issued with a help booklet to explain what is needed in each section. To download a copy of this help guide click
here.
No work for the NEA can be completed at home. All work must be completed in controlled conditions at school.
NEA Deadlines
In order to help the students make the final deadline, deadlines for each section have been set as laid out below:
Research: 23rd September
10 possible dishes: 7th October
Write up of skills trial dishes: 9th December
Reasons for choice and recipes for final exams handed in: 16th December
Time plan: 17th January
Group 1 exam: 20th January
Group 2 exam: 27th January
Evaluation: 10th February
All work must be submitted by 10th February
Dates of practical work
In the skill trial section (which is worth 18 marks) the students must participate in 4 practicals that demonstrate a wide range of skills. The dates of these practicals are:
Thursday 4th November
Thursday 11th November
Thursday 18th November
Thursday 25th November
For absence reasons we have also set aside a practical on 2nd December if it is needed.
Dates of practical exam
Nearer the time, students will be told whether they are taking part in the first exam or second exam. The possible dates of the practical exams are:
Thursday 20th January
Thursday 27th January
December 2021
| M | T | W | T | F | WE |
| --- | --- | --- | --- | --- | --- |
| | | 1 | 2 | 3 | 4 |
| 6 | 7 | 8 | 9 | 10 | 11 |
| 13 | 14 | 15 | 16 | 17 | 18 |
| 20 | 21 | 22 | 23 | 24 | 25 |
| 27 | 28 | 29 | 30 | 31 | |
Design Technology & Enterprise News