Food at Key Stage 3
Food KS3
Programme of Study for KS3 Food
At Key Stage 3 students will have two 6 week rotations of food in years 7, 8 and 9. To see what areas of the curriculum are taught please click here.
Year 7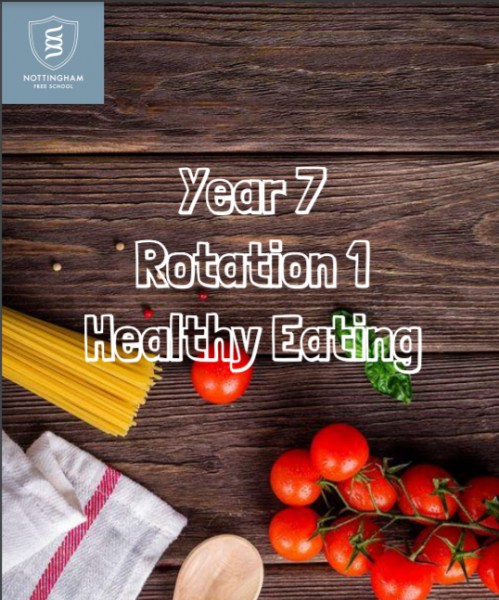 The first rotation in Year 7 looks into Healthy Eating . We examine the Eatwell guide and look into the role that nutrients play in the body and the sources of them. In practical lessons we look at the importance of food safety and hygiene. We develop the use of the bridge hold and claw grip and look at simmering, boiling and roasting to make:
Couscous salad, Mixed bean burrito, Bolognese and Roasted vegetable salad. To view the recipe book click here.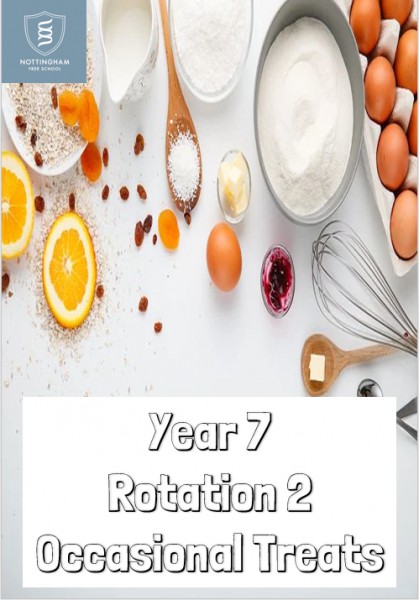 The second rotation in Year7 investigates the functional and chemical properties of fats and sugar both in cookery and in the diet. Year 7 explore and demonstrate chemical and mechanical raising agents as well as the importance of food packaging and labeling. Students perform product analysis using ACCESS FM to inform their own making.
Students demonstrate the all in one method, rubbing in, glazing, shaping and decorating by producing: fairy cakes, apple crumble, scones and pizza swirls.
Year 8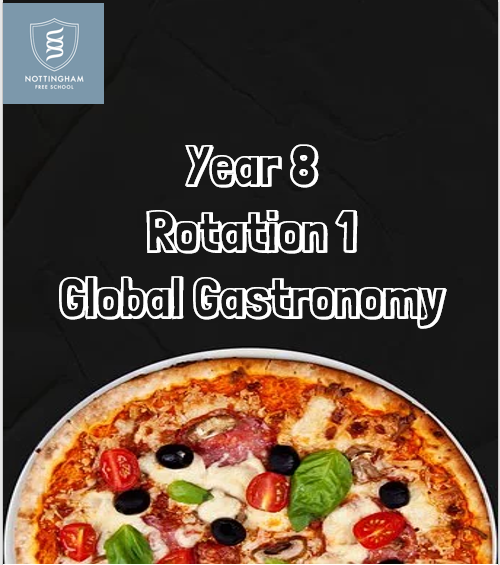 In the first rotation students explore foods from around the world and look at key dishes from a range of cultures. Students create a pizza design based on healthy eating and user needs. The importance of the main nutrients are explored further and dishes evaluated based on their nutritional content. Students investigate issues that effect food production.
In practical students make pizza, lasagne, tikka masala and mango upside down cake to demonstrate dough making, gelatinisation, sauce making whilst applying heat in a range of ways. Recipe book can be found here.
Pizza Design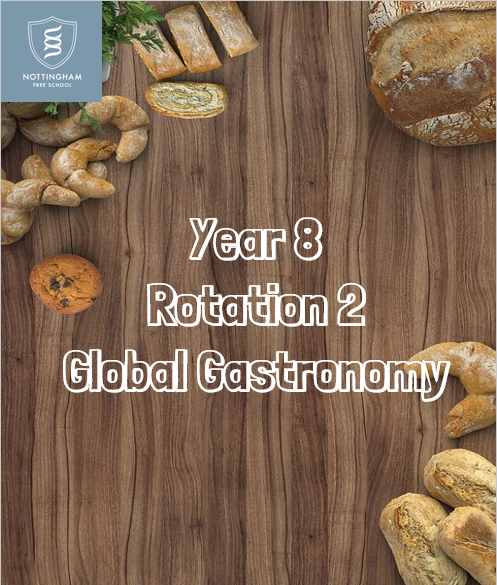 In the second rotation students continue to look at food from around the world. Students design their own Danish pastries using a range of ingredients and techniques. Students evaluate their dishes based on sensory characteristics and nutritional information. They develop their understanding of where food comes from by looking at food provenance and the impact food waste has on the environment. In practicals students make Danish pastries, Garlic bread swirls, Tortillas and Jambalaya.
Year 9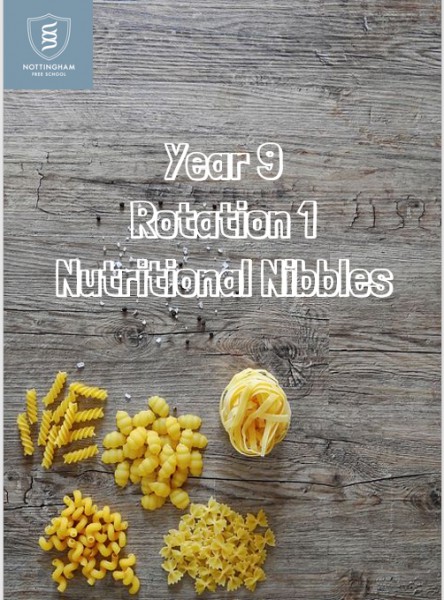 In the first rotation students investigate the needs of different life stages and special dietary needs. They design dishes based on a brief looking at its appeal to the user and the nutritional requirements of specific age groups. They conduct sensory analysis and chart their results. Through the making of pasta students look into secondary food processing. They also look at the importance fish in the diet and the sustainability issues around fishing.

Students demonstrate plating up skills in their burger production as well as making pasta bake and fishcakes in the rotation. For the recipe book click here.
Burger designs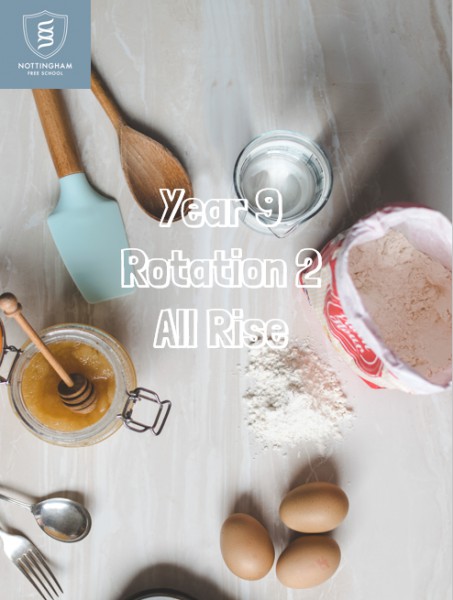 In the second rotation students examine food science and the role that ingredients play in cookery, especially raising agents. Students look into the importance of energy balance in the diet and the need to restrict sugary and fatty foods.
Students demonstrate a range of techniques including mechanical aeration, enriched dough making and pastry making in the production of Swiss roll, Norwegian apple cake, Chelsea buns and maids of honour.
December 2021
| M | T | W | T | F | WE |
| --- | --- | --- | --- | --- | --- |
| | | 1 | 2 | 3 | 4 |
| 6 | 7 | 8 | 9 | 10 | 11 |
| 13 | 14 | 15 | 16 | 17 | 18 |
| 20 | 21 | 22 | 23 | 24 | 25 |
| 27 | 28 | 29 | 30 | 31 | |